The Loire Valley Gardens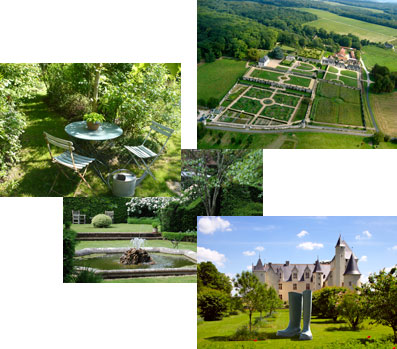 The Loire Valley region is best known for its Châteaux which used to be the homes of the Kings of France.
In recognition of the region's balance between natural environment and prestigious architecture, UNESCO has listed the Loire Valley's outstanding cultural landscape as World Heritage Site.
The gardens you are about to discover are all exceptional. They symbolise various traditional and contemporary artistic visions and the French way of life.
You will enjoy taking the time to soak up the character of these places. And keen gardeners will discover rare species.
Thanks to the various events held, you will also be able to meet the gardeners and use their ideas to create or improve your own garden.